Become An Athlete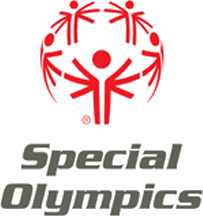 "Let me win. But if I cannot win, let me be brave in the attempt."
YOU MUST FOLLOW ALL STEPS OR YOUR APPLICATION WILL NOT BE SAVED. THERE IS NO WAY TO COMPLETE PART OF THE FORM AND RETURN LATER. YOU MUST COMPLETE IT ONCE YOU START OR YOUR INFORMATION WILL BE LOST AND YOU WILL NEED TO START OVER. It takes 15-20 minutes to complete the online application.
PLEASE READ ALL THESE INSTRUCTIONS BEFORE YOU BEGIN.
You will need health history knowledge, a list of medications, and physician and insurance information. Once the application and online medical information are completed, you will need to print the medical and referral form to be signed. If you NEED help completing the online forms, contact Terri Noffke as soon as possible.
To begin the application, go to: https://medform.specialolympics.org/
Fill in all required fields on the application and medical form. Hit SUBMIT to go to the next step.
Check: I AGREE and then CONTINUE
Select START. This allows you to review and make changes before signing.
Click FINISH You will then ADOPT SIGNATURE by clicking the "ADOPT AND SIGN" tab and you will sign in two places. iF YOU DO NOT CLICK "FINISH" AND SIGN THE FORM, YOUR APPLICATION WILL NOT BE SUBMITTED CORRECTLY.
You will receive an email at the email address you used on the last page of the form. From that email, you must PRINT all 8 pages of the form. If you prefer, you can use the Special Olympics address: soboonecounty@gmail.com If you do not receive an email, the process may not have been completed accurately and may have to be redone.
Take the medical form and have it signed by a licensed examiner (doctor, physician's assistant, nurse practitioner, CVS Clinic). We have vouchers for $49 sports physicals at CVS. CVS requires appointment in advance. We do not require a new physical if you have had a physical within the past year. Return the medical form to Terri Noffke and keep a copy for yourself. Please do not hesitate to ask questions.
If you have questions, please call Special Olympics Boone County at 800.488.2043